Feature 01
Recipe Management
The recipe specifies the exact quantity of raw material or ingredients to be used to make the final product.
In order to produce a product, standard instructions are followed that process the raw material or raw material in specific quantities to obtain a quality final product.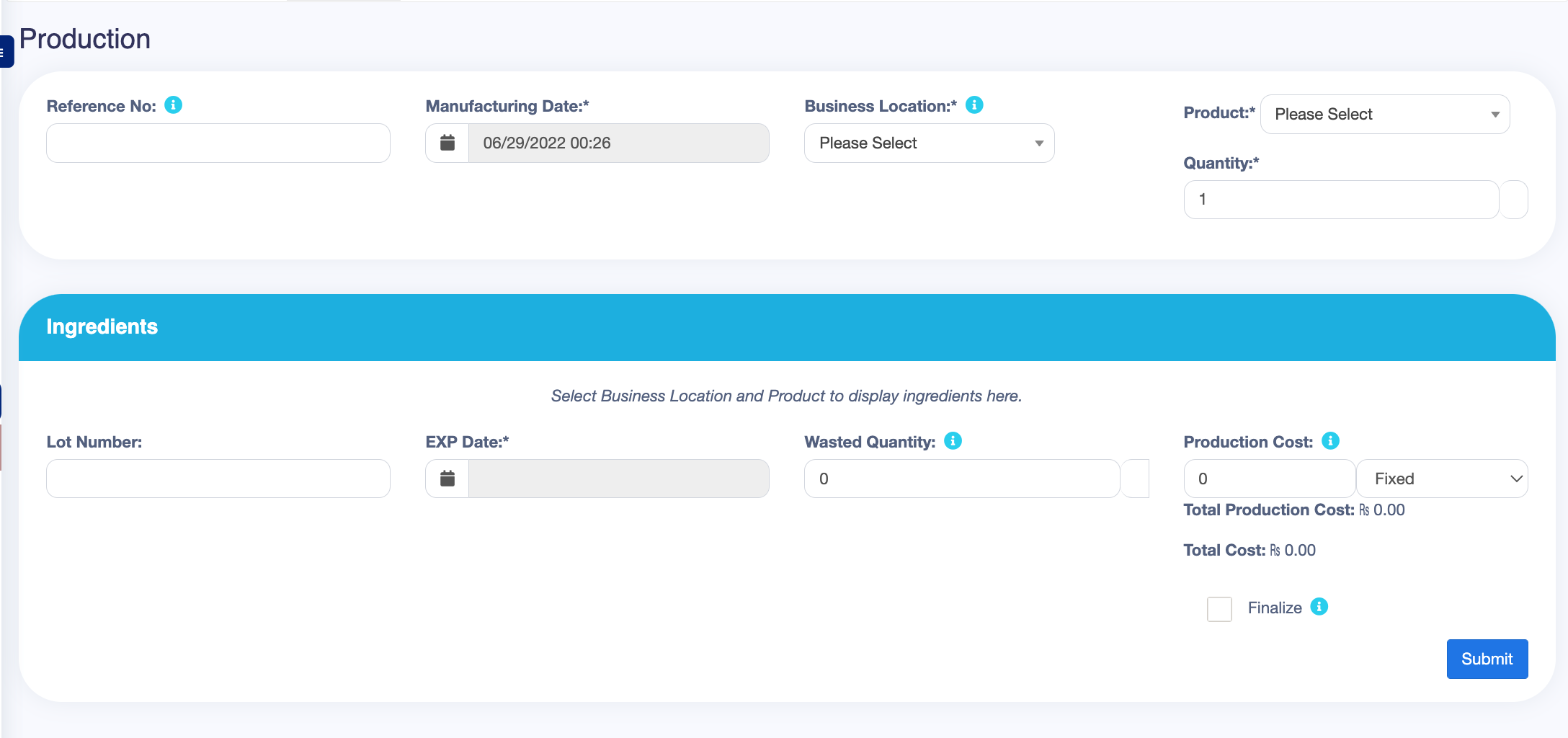 Feature 02
Production Management
Based on the recipe added for products, in production, it shows the total quantity of all raw materials required for the manufacturing N quantity of product.
Feature 03
Setting and Reports
Option for adding Production Ref No as the prefix:
Option for disabling editing ingredients quantity in production
Option for update product purchase price based on production price, on finalizing production
Stock report for manufacturing items
Item reports for manufacturing items
production details report for individual production